We are here to bring you closer the most interesting places in Poland. Probably you have no idea about ancient villages, medieval salt mines, castles of the kings and remains of Second World War. Let's discover together cave of the legendary dragon under Wawel Hill and enter the bunkers and shelters, where occupied people were hiding. What would you say to dance in underground ballroom made of salt, or enter a reconstruction of ancient village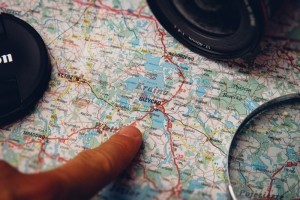 made on the island? We want to promote beautiful places in Poland. In our team you can find:
Marek- historian, Middle Ages lover
Kasia- photographer, traveler, copywriter
Adam- city guide, even organizer, amateur of hiking and National Parks
Magda- hardworking student of Tourism and Recreation, organizer of camps for children in Poland
We hope after reading our articles you will be happy to see some of those places, about which you had no idea before!